Turkeys voting for Christmas
Tuesday, 20 December 2016 | Admin
If you are a numbers person the figures associated with the UK poultry industry are literally staggering.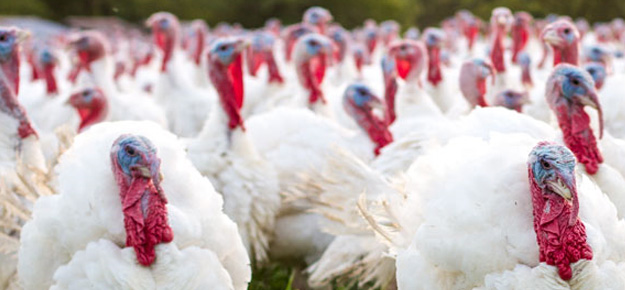 Almost half the meat consumed in the British Isles is poultry, the same amount as beef, pork and lamb combined. If that doesn't surprise you perhaps the figures will.
The British poultry meat industry processes approximately 875 million chickens, 17 million turkeys, 16 million ducks and 250,000 geese a year, with over 2,500 poultry farms across the UK and around 30 food productions sites and slaughterhouses.
The scale of the industry may raise a few eyebrows but not for those in a sector which employs over 55,000 people.
From veterinarians, logistic experts, welfare specialists and microbiologists there is a vast array of occupations all of which ensure there is a healthy supply of poultry on the dining tables of British consumers.
Of course turkeys can't vote for Christmas but the poultry loving public do all year round.
Work in the food industry? Visit the specialist section on our website for a complete range of food industry workwear: https://www.totalworkwear.co.uk/food-industry-coveralls.html