How branded workwear can build your business
B R A N D I D E N T I T Y I S E V E R Y T H I N G
These days, brand identity is everything. Customers like to be engaged by a story and see a unique identity they can build a rapport with, and that goes for the smallest of family firms as well as the largest of high street names .
In an age where online reviews are instant, and people can swipe past your business in a fraction of a second, building a strong, identifiable brand can make all the difference to your company's success.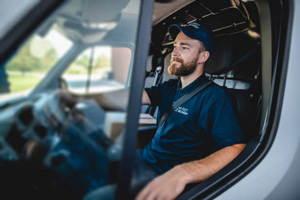 W A L K I N G A D V E R T I S E M E N T S
One of the most powerful ways of building that identity is with branded workwear, and the benefits embroidered or printed workwear can have are immeasurable. While we may be addicted to smartphones and screens, the visual impact of branded uniforms and uniform logos cannot be underestimated.
Their wearers become, in effect, a walking advertisement for their company, and that sort of publicity still goes a very long way in drumming up interest in a business.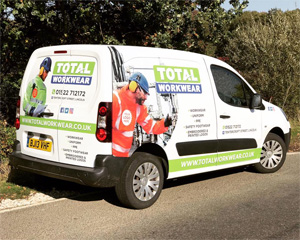 E Y E C A T C H I N G
Just like the signage on the side of your work van, printed workwear catches the eye and lets potential customers know about you, your trade and how they can reach you.
By kitting your team out in embroidered workwear, you make them ambassadors for your brand, so whether they're working on a job, walking down the street or simply standing in a queue at the local supermarket, they are representing and promoting your company.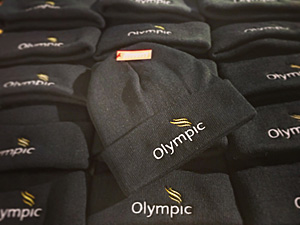 A S E N S E O F B E L O N G I N G
Surveys of employees have also shown that branded workwear can have a really positive impact on their own attitudes to the work they do.
Uniform logos and embroidered workwear help create a sense of cohesion within a team, a shared identity which builds a strong, meaningful sense of belonging and a sense of loyalty towards their company and colleagues.
By wearing their logo with pride, employees feel that they have a stake in the business and are more inclined to take ownership of how it is represented to the public.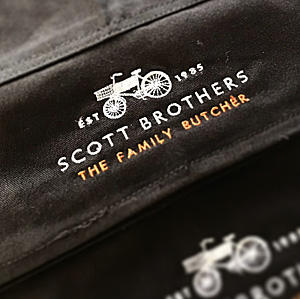 H I G H Q U A L I T Y A N D G R E A T P R I C E S
We understand the importance of fine design and superior workmanship, which is why our branded uniforms are manufactured from the best quality materials and to the highest industry standards.
Offering the highest quality printed and embroidered workwear you will find anywhere, Total Workwear can help you build that strong brand identity which your company needs to thrive in an increasingly competitive market.
With rapid turnaround times and prices which cannot be beaten, Total Workwear can supply all your branded workwear needs.
Get in touch today, and let us help you build your business.