1 Comment
Wednesday, 28 August 2019 |
Admin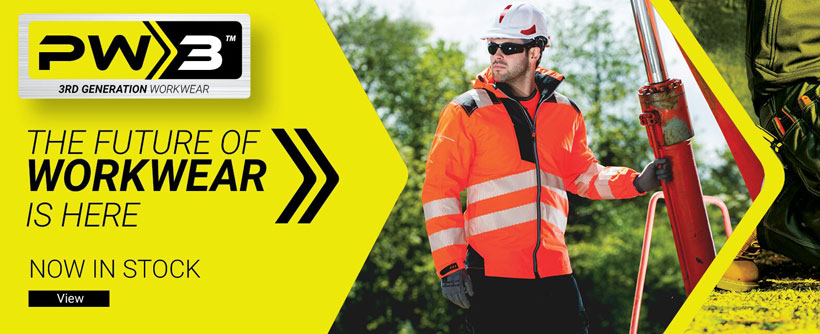 If youíre thinking about purchasing hi-vis clothing, donít be put off by the fact the rail industry seems to be setting the standards. If itís good enough for those working on the Great British railway network, then itís good enough for all of us!
Wednesday, 11 January 2017 | Admin

Reports flying over the pond suggest that the new arrival of American Airlines corporate wear has not been well received.
Tuesday, 20 December 2016 | Admin
If you are a numbers person the figures associated with the UK poultry industry are literally staggering.
Friday, 14 October 2016 | Geoff
Safety is more important than ever in the workplace. Whether you are working as a sous chef or as a mechanic, itís vital that you dress the part to avoid any accidents. You may not have realised it, but some of your favourite TV characters have been dressed for safety for years. Here are just three that you might never have clocked on to before.
Thursday, 13 October 2016 | Geoff
Coronation Street first hit screens in 1960 and has since become the nationís most loved soap. During its near six-decade span, weíve seen many colourful characters and over-the-top storylines. Weíve also seen many businesses emerge on the cobbles. But have you ever stopped to consider what the employees are wearing? Hereís a look at some of the workwear you see on Coronation Street.
Tuesday, 11 October 2016 | Geoff
Nothing beats a night on the sofa with a fresh season of Game of Thrones Ė†but with all the characters and plot twists, epic battle scenes and misadventures, it's sometimes hard to keep up. With this in mind, we've thought up a few ways in which HBO's finest show could be enhanced by a new wardrobe.
Friday, 7 October 2016 | Geoff

Friday, 7 October 2016 | Geoff

One of the delights of the autumn TV season is watching the wannabe business leaders and power brokers of the future having to slip out of their fine cut suits and sleek power dresses, and dress down in some sensible and protective workwear on BBC's The Apprentice. They also have to abandon their suspicious attempts at individuality, notably Mukai Noiri sporting an orange bow tie this year, although any candidate will have to go some to beat series four's Lucinda Ledgerwood and her legendary collection of bright berets.
Monday, 3 October 2016 | Geoff
We don't mean those dark-suited security guys to make sure no one hassles them on their way to a wild night out at the swankiest of nightclubs! That would probably be a step too far. However, around the workplace, it's worth checking that you are offering every kind of protection you can, across a wide variety of circumstances or environments. Here's a series of questions worth considering, all regarding just one part of the body...
Monday, 3 October 2016 | Geoff

There has never been a better time for employers to introduce a uniform. Now more so than ever before, having a uniform serves several important purposes that canít be overlooked. Here are four benefits of a uniform that you might not have considered.