Is Dickies the coolest uniform manufacturer?
Monday, 5 September 2016 | Geoff
Is Dickies the coolest uniform manufacturer?

Dickies stakes a solid claim to be the coolest uniform manufacturer out there. Why? Apart from the brand's almost unrivalled heritage, it has also transcended workwear into lifestyle and fashion wear, such are its wide band of devotees, from skater kids to fasionistas. In this blog post we look at bit closer at what is behind the Dickies phenomenon.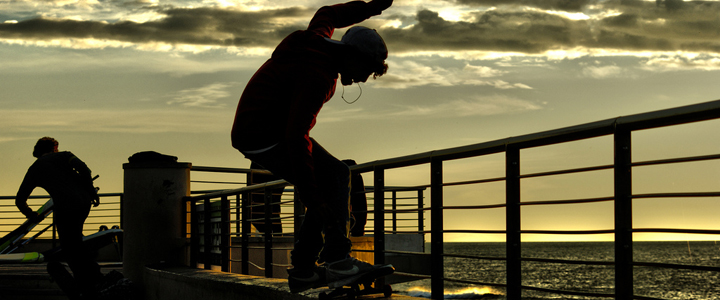 Overall a great company

Dickies goes way back to 1918, when it supplied a significant area of the USA with hard wearing overalls that were needed in several sectors including manufacturing and oil. The organisation grew steadily up to World War II, during which they were made responsible for the production of millions of uniforms for the armed forces. The post war period saw an expansion into Europe and the Middle East, and some time during the 1980s and 1990s, Dickies became more than just a range of clothes to wear for work - it became fashionable.

Dickies street and fashion wear

Skaters and motor bikers might argue as to which group made Dickies popular within their ranks first, but since these fashion leading demographics took up the jeans and overalls as part of their accepted wardrobes, the mainstream has followed, including several celebrities. Perhaps it is the durable element of the clothing that attracted skaters and bikers, who both benefit from garments that stand up to the wear and tear of the road. The instantly recognisable Dickies 'D' has also played its part, becoming a distinctive stamp that now adorns shirts and hats as well as the traditional work style items the manufacturer produces.

Development of the range

Recognising the fast changing nature of the fashion world, along with the specific needs of those that buy Dickies clothing for commercial use, Dickies has split up its offering into lifestyle wear and workwear ranges, with a range of styles, designs, and price brackets. While it started as a label which was very much for the 'working man', Dickies has moved seemingly effortlessly into the women's and kids' markets, retaining the durability and quality which initially made it a hit.