Rail Industry Workwear GO/RT RIS ? Is it good enough for me?
Wednesday, 28 August 2019 | Admin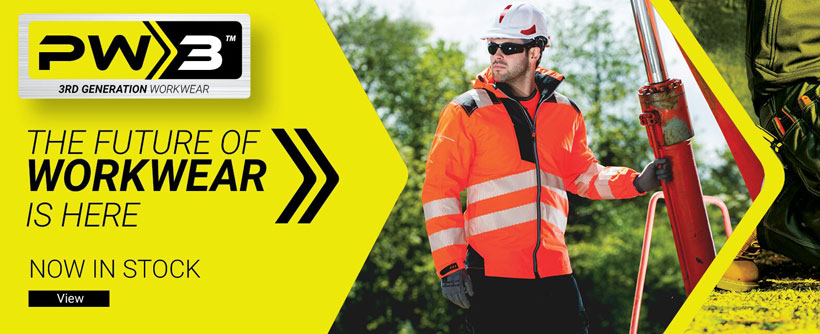 Hi-vis workwear is vital in a range of industries, from warehousing to construction, fishing to architecture and engineering. In any workplace where people need to be seen, you need to be confident that staff are wearing the highest quality hi-vis workwear which meets all safety standards. But what are those standards, and how have they been set?
New safety standards
So here's the technical bit broken down. Back in March 2017, the Rail Safety and Standards Board (RSSB) made a few changes to their rules regarding hi-vis clothing for those working on the railways. They decided to replace the Railway Group Standard GO/RT 32798 issue 8 classification with a RIS 3279 TOM classification. On the surface, all that really means is they replaced one set of numbers and letters with another, but it also means that garments now manufactured to these standards are deemed 'safer'.
If you're thinking about purchasing hi-vis clothing, don't be put off by the fact the rail industry seems to be setting the standards. If it's good enough for those working on the Great British railway network, then it's good enough for all of us! Due to the nature of the work, regulators have to take extra precautions with hi-vis for the rail industry to ensure their staff are visible at all times, day and night. All that means is the rest of us can enjoy the same higher safety threshold of rail industry workwear.
Buy in confidence
When you buy your hi-vis clothing from us, you can do so in the confidence you're getting the best workwear on the market. No matter what industry you work in, our clothing meets these new higher standards and would make even the rigorous examiners from the RSSB happy.
Portwest, our main supplier of rail industry garments, has a reputation for the superior quality of their hi-vis workwear. With bright yellow and orange garments available in all types, styles and sizes, there's no way you and your team can be missed. All the clothing we stock is crafted from the finest materials and designed for comfort, so you're guaranteed to find the very best – and safest – workwear in our online collection. Rail Industry Workwear