Student employee Emily to climb Kilimanjaro in June
Wednesday, 24 February 2016 | Maureen
CLIMBING KILI FOR COCO
Emily is a student at Northumbria University who works for Total Workwear during her holidays.
Through the university Emily has volunteered to climb Kilimanjaro to raise funds for COCO, which is an international children's charity working with local communities in remote regions of the developing world to alleviate poverty preventing children's education. COCO was founded by former Olympic athlete Steve Cram and Jim Panton of the British Army. Initially they both ran together to raise funds for projects in Bosnia and South Africa. They later decided to set up COCO in order to extend the impact of their fundraising. If you would like to know more about the charity please visit their website www.coco.org.uk
Emily has the arduous task of raising £2500 and is now busy organising various events to raise the money, including cake sales, raffles, quizzes and a Salsa Evening on March 10th.
We at Total Workwear are proud to sponsor Emily, but if anyone else would like to donate in order to help Emily on her way, please do so by visiting virginmoneygiving.com. Type Emily Spink into the box 'Find your friend or someone special's fundraising page' which appears under 'Make a donation'.
All donations received no matter how small, will be gratefully received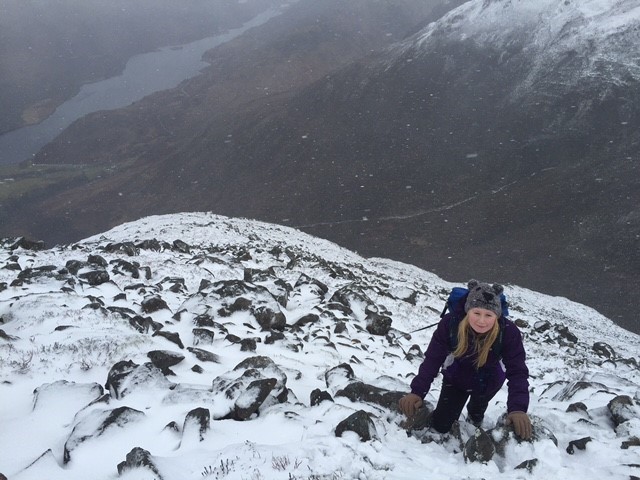 Above is a picture of Emily in Scotland last weekend 'in training for the big climb' in June