Workwear Clearance
2 Comments
Tuesday, 23 February 2016 |
Jack
Workwear - Warehouse Clearance
We regularly introduce new product ranges at Total Workwear and often need to clear old stock to make way for new deliveries.
We are currently adding clearance stock daily in a bid to make space in our Hull warehouse ready for the introduction of many more new stock lines from both our current suppliers, such as; Portwest, Dickies, Snickers Workwear, Helly Hansen and Lee Cooper, as well as some new suppliers, such as Fristads Kansas.
We are clearing out a wide range of workwear products, from Dr Martens work boots to Caterpillar trousers, Lambretta safety trainers to Himalayan softshell jackets.
Our Clearance workwear stock is offered to you at great prices and is only available as long as the stock lasts.
You know what they say? WHEN ITS GONE ITS GONE!
PLACE YOUR ORDER FOR CLEARANCE STOCK ITEMS BEFORE 3pm AND RECEIVE IT THE NEXT DAY
(UK orders only)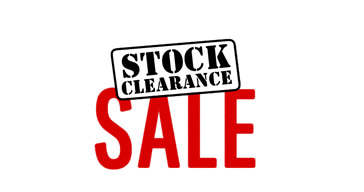 Don't forget to check back on the clearance section each day so as to not miss out on newly listed items.
To see our clearance section on our website for our very latest clearance deals please click here.